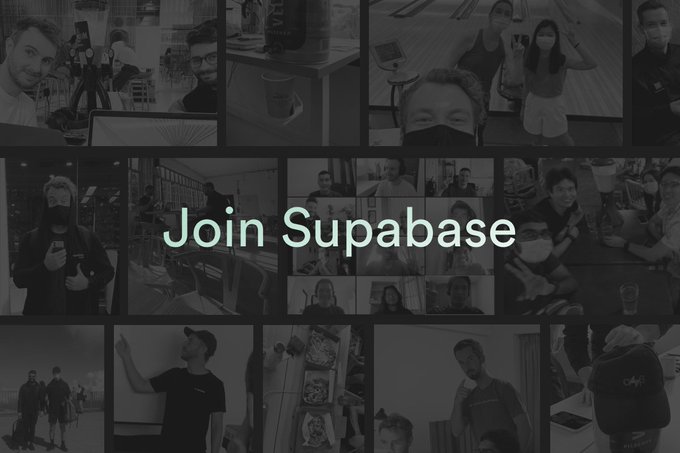 We're looking for a Full-Stack Billing Engineer to join our team to help build a world-class billing system.
As a Full-Stack Billing Engineer, you will have the opportunity to make a significant impact on our business by ensuring accurate and efficient billing processes, enabling us to deliver an exceptional experience to our customers.
We value innovation and encourage you to bring your creative ideas to the table. As a Full-Stack Billing Engineer, you will have the autonomy to explore and implement new approaches to enhance our billing infrastructure, contributing to our continuous improvement efforts.
What we need
This role requires three critical attributes:
Experience with billing systems. The ideal candidate has hands-on experience working with billing systems, possessing a deep understanding of billing concepts, workflows, and best practices.
Experience managing yourself. You will have the autonomy and responsibility to own and drive the billing infrastructure. We need someone who is self-motivated, organized, and can effectively prioritize tasks, managing their own workflow to deliver high-quality results independently.
Polyglot. You thrive in a cross-functional environment, navigating the realms of backend, frontend, data engineering, operations, sales, and growth, ensuring seamless integration of billing as a critical, cross-cutting concern.
What you'll do
Contribute to the design and development of our Billing system, ensuring accessibility, transparency, speed, and predictability for an exceptional user experience
Implement innovative ideas to drive revenue growth, optimizing billing processes and maximizing revenue potential
Collaborate with product teams to meet their unique metered billing requirements
Work closely with Data Engineering and Business teams to develop comprehensive billing requirements aligned with business objectives
Work closely with our Data Engineering and Business teams to develop requirements
Integrate with external systems, including payment gateways, tax systems, and accounting systems
Enhance UI/UX in JavaScript with Next.js/React, adding features and improving the user interface of our billing system.
Must haves
1+ years experience with (usage) billing systems
4+ years experience with full-stack development
Proficient with Typescript and PostgreSQL
Willingness to work in a fast-paced environment
Nice to haves
Experience with Supabase
Experience with Stripe
Experience with data engineering
We offer:
100% remote work from anywhere in the world. No location-based adjustment to your salary.
ESOP (equity ownership in the company)
Autonomous work. We work collaboratively on projects, but you set your own pace.
Health, Vision and Dental benefits. Supabase covers 100% of the cost for employees and 80% for dependents
Generous Tech Allowance for any office setup you need
Annual Education Allowance
Annually run off-sites.
BUILD IN A WEEKEND. SCALE TO BILLIONS
Supabase adds auth, realtime, and restful APIs to Postgres without a single line of code.
Each project within Supabase is an isolated Postgres cluster, allowing customers to scale independently, while still providing the features that you need to build: instant database setup, auth, row level security, realtime data streams, auto-generating APIs, and a simple to use web interface.
We are a fully remote company.
Key Tech: Javascript, Typescript, Go, Elixir, PostgREST (haskell), Postgres, Pulumi.
About the team
We're a startup. It's unstructured.
Collectively founded more than a dozen venture-backed companies.
More than 10 different nationalities.
We deeply believe in the efficacy of collaborative open source. We support existing communities and tools, rather than building "yet another xx".
We "dogfood" everything. If you use it in your project, we use it in Supabase.
Process
The entire process is fully remote and all communication will happen over email or via video chat.
Once you've submitted your application, the team will review your submission, and may reach out for a short screening interview over video call.
If you pass the screen you will be invited to up to four follow up interviews. The calls:

usually take between 20-45 minutes each depending on the interviewer.
are all 1:1.
will be with both founders, a member of either the growth or engineering team (depending on the role), and usually one other person from your immediate team or function.

Once the interviews are over, the team will meet to discuss several roles and candidates and may:

ask one or two follow-up questions over email or a quick call.
go directly to making an offer.