Hi,
My name is Carla and I am the founder and CEO of Hiro. I'm looking for an intermediate to senior developer that wants to do something different and take their career to the next level.
Do you want to help me:
👉 Build a tool that disrupts traditional education
👉 Help people learn the skills they need without sacrificing time
👉 Fuel a marketplace for people to make money sharing their expertise


As THE developer at Hiro, you will play a key role in reshaping the way in which people think about online learning.
We're challenging the traditional education model that focuses on sacrificing time watching videos (and the expense of creating them). Instead, we are using neuroscience and audio to create a new way of knowledge sharing.
You'll take control of building out our software. This will include working with the existing product in collaboration with our current team, but also planning and executing the steps that will take Hiro to the next level.
Our developer Zack is mostly a back-end developer. We're at a crossroads with our product where we need someone strong and experienced in full-stack dev to take over and help us build out a dev team as our needs grow.
You'll work with myself and Zack to learn the ropes and take charge of our product. Where we take development from here – is up to what we come up with together.
If you're looking for a seat at the head of the table, then let's talk.
Required Skills and Experiences:
Expert-level knowledge of React Node.js and building fully custom applications
General API experience
HTML/CSS (LESS/SASS)
JavaScript/jQuery
MongoDB
GitHub
Stripe
Experience with cross-browser testing and performance optimization
Advanced or fluent English skills
Sound knowledge of responsive coding techniques
Confidence – if you have a better idea I want to hear it

Bonus Skills and Experiences:
Team leadership experience
RSS XML
I've been working with Carla and the team since late 2020 and I was immediately taken with her energy and enthusiasm. energy and passion are contagious. She is fun to work with and open to new ideas. Carla has this ability to make even the most tedious jobs fun. Because of her honesty, she tends to attract people who are also open, creative and love to roll up their sleeves and step into new territory. Carla has a solid tech background, so she understands to the scope of work and invites you to be a part of the overall vision. She brings out the best in her team.
– Zack Schwenk (Full Stack Developer)
Benefits of this role:
We're a young and growing company that aims to make knowledge sharing easy enough for anyone to profit from their expertise and their students to learn without sacrificing productivity. What started as a pandemic lockdown experiment has now grown into a small but mighty startup backed by No-Fooling-Around Capital.
So, let's discuss why this is such a fantastic opportunity.
You will work with amazing people.
We expect and love doing exceptional work. You will be joining a small team of elite players and you will be expected to perform as an elite yourself. We are incredible at what we do and we love to get results.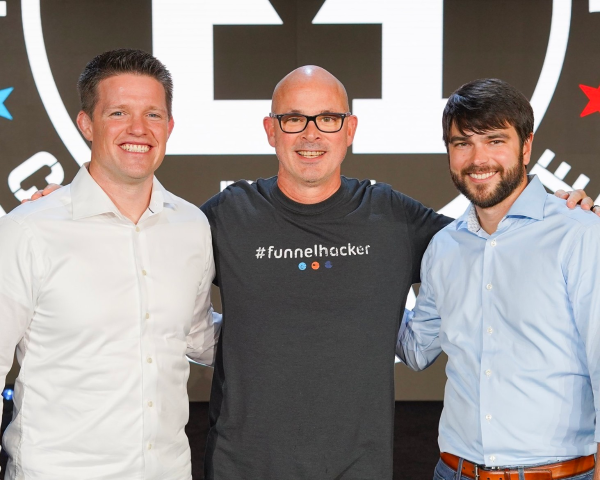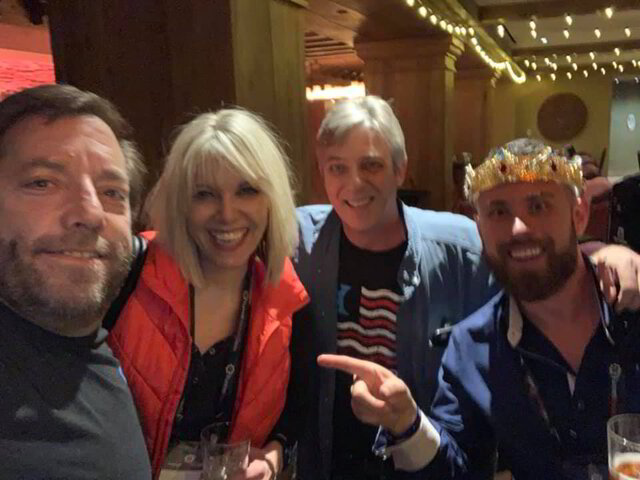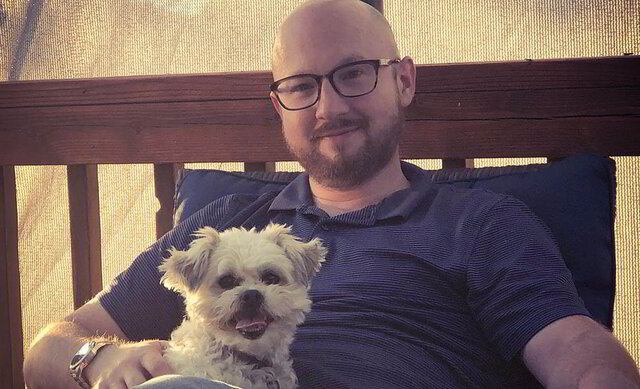 You will have freedom and autonomy.
It's up to you to figure out how to approach and solve a problem. No one is going to give you exact instructions or make you do it their way. With freedom comes a ton of ownership and responsibility. We believe when you control your destiny, you're more invested in your work. And we can't imagine working any other way.

You will make a difference.
You'll get to see the direct impact of your work and the value created. Not only do we help small businesses improve their profits, delight customers, and increase repeat sales, but our platform also enables thousands of people to earn money online by talking about subjects they know and love.

You will have tons of opportunities for learning and growth.
You'll solve challenging problems and put your skills to the test everyday. Your opinion matters and you'll get to provide input on all sorts of technical and non-technical decisions.

You will enjoy flexible workdays.
This job is results-oriented. You will be responsible for working in sprints and achieving goals. When and where you choose to work is completely up to you. Provided that you produce work that is exceptional and delivered on time, you can work whenever you want.

You will work remotely.
We are fully remote and have been since day one. You can live anywhere in the world, so long as you have a good internet connection and are available for calls. Generally, it is easier to schedule and coordinate with people who live in North American or European timezones but exceptional candidates from all areas will be considered.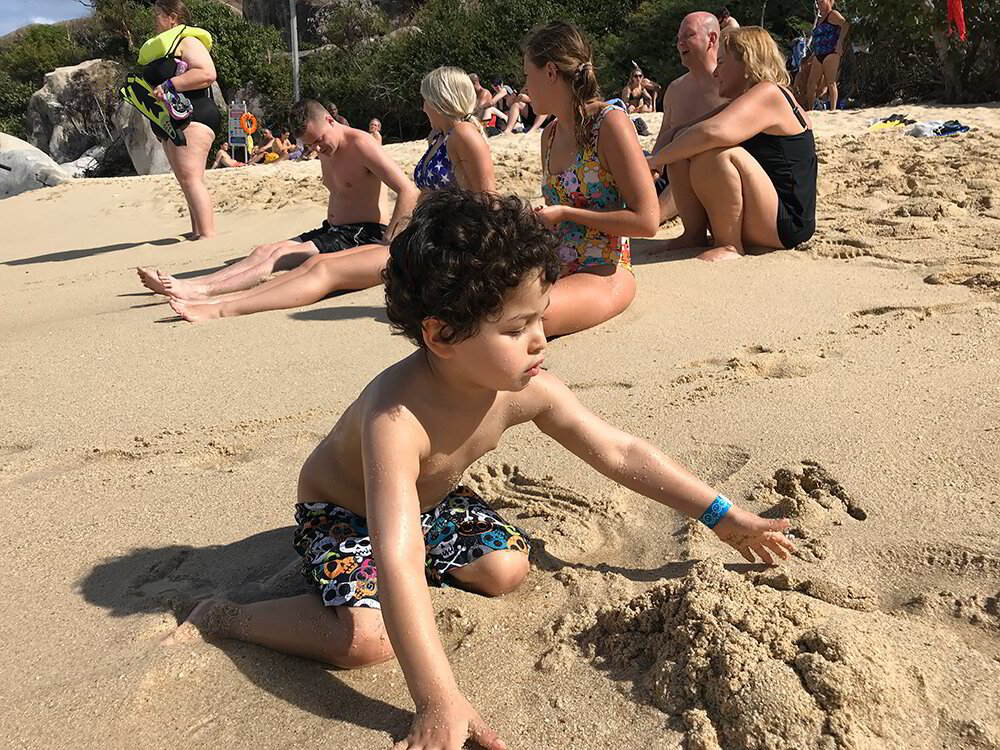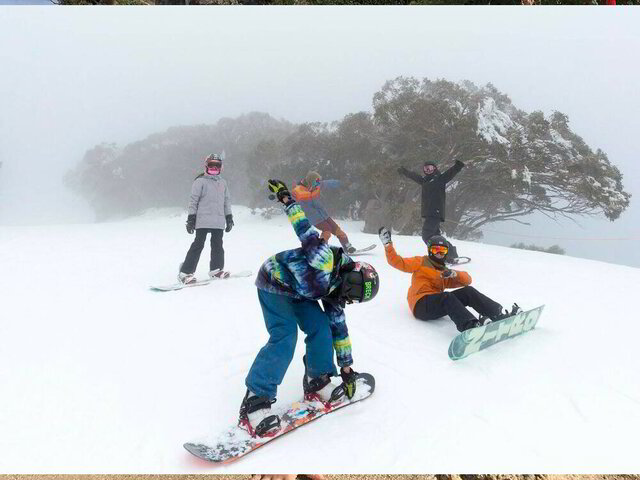 Sometimes we have retreats.
When it's possible, we will get together in person, someplace fun, for a week to get stuff done while having a good time.

Stock options.
If we create something of extraordinary value together, then everyone who worked on that should be rewarded with more than a paycheck. The long-term benefits of working with us include sharing in the jackpot if the company thrives.
About Hiro
Hiro is a software that helps coaches grow by turning their premium content into private podcasts that deliver more value to your members in less time. It takes 2 minutes to set up, and the results last a lifetime.
The goal of Hiro is to help people share their expertise without the time and costs of creating videos and membership sites. We are also hyper-focused on piracy-proofing their materials that our customers worked so hard to create.
Our customers are change makers who have knowledge and experience that will help other people get ahead in their life. And our vision is to support them anyway possible so their profits go up and their message gets louder.
Our mission is to make audio learning the new gold standard for education and help small coaches, experts, and info-businesses access this powerful tool easily, affordably, and efficiently.
We have a some super exciting and interesting features and products planned, but there is a lot about Hiro that is still being decided. You will have a chance to influence and help shape it.
Additional information will be discussed in later rounds of the interview process, and I look forward to answering any questions you may have.
Since I working with Carla over 6 years ago, my projects have been far more rewarding than before. Your ideas are taken on board. It's more of a family. It's by far a dream job for anyone who wants freedom while working with a team of really smart people.
– Aviral Aggarwal (iOS Developer)
What You Will Do
Let's discuss your responsibilities in detail.
You will be responsible for:
👉 Leading and being responsible for the development of Hiro.
👉 Writing clean and maintainable code.
👉 Implementing new features in collaboration with the team.
👉 Optimize existing code to perfection with attention to performance & maintainability.
👉 Self-reviewing and testing your work before pushing.
Carla is the most hard-working person I've ever met. She takes the time to listen to your ideas, test them out and showers you with appreciation when they work.

Never before have I been in an environment where I felt like I own the future of career, finances, and time. Bonus is all the clients we serve - I'm learning a ton!
– Jacub Ficek (UI-UX designer)
About you
At Hiro, we encourage a culture of transparency and growth. We look for highly reliable and driven individuals who exhibit a passion for the work they create to join our team.
💪 You are self-motivated and self-disciplined and work well in a flat hierarchy with lots of freedom.
✨ You have incredible attention to detail and a commitment to quality.
🚀 You have the ability to iterate and ship ideas quickly, with loose (at best) direction.
📈 Your work is based on a solid foundation in computer science fundamentals from data structures and algorithms to design patterns.
🧠 You are an engineer by mindset and always try to understand how things work under the hood.
🖌 You love to have creative freedom, make independent judgments, and live up to the responsibility that comes with that freedom.
📝 You take planning seriously before development begins and can determine how something should be built as well as being able to build it.
With Hiro, every audio product sold using your code, you help a small business increase their revenues and impact every listener who benefits from their knowledge.
How to Apply 🤩
1. Apply using the link below
2. A 30-minute interview with Carla
3. A small test task (less than 15 minutes)
4. A 30-minute interview with Zack our developer
5. The Offer – Welcome to Hiro
Please note as part of our application process, you'll be required to make a short video answering a few questions. 🙂
1. Introduce yourself and tell us a little about you.
2. Why do you believe you can be successful in this role? Why are you a great fit? (Your skillsets, what's attractive to you about this position)
3. Outside programming, what else are you passionate about?